How do I get free chips?
There are a bunch of ways to get virtual free chips:
In-game Bonuses
Facebook
Email
Email newsletter - Redeem promotions in the Big Fish Casino email newsletter. You can sign up for the newsletter with these steps:

Tap the gear button, then Account Settings.
Tap the "Keep in touch" button.
Enter your email and tap Submit.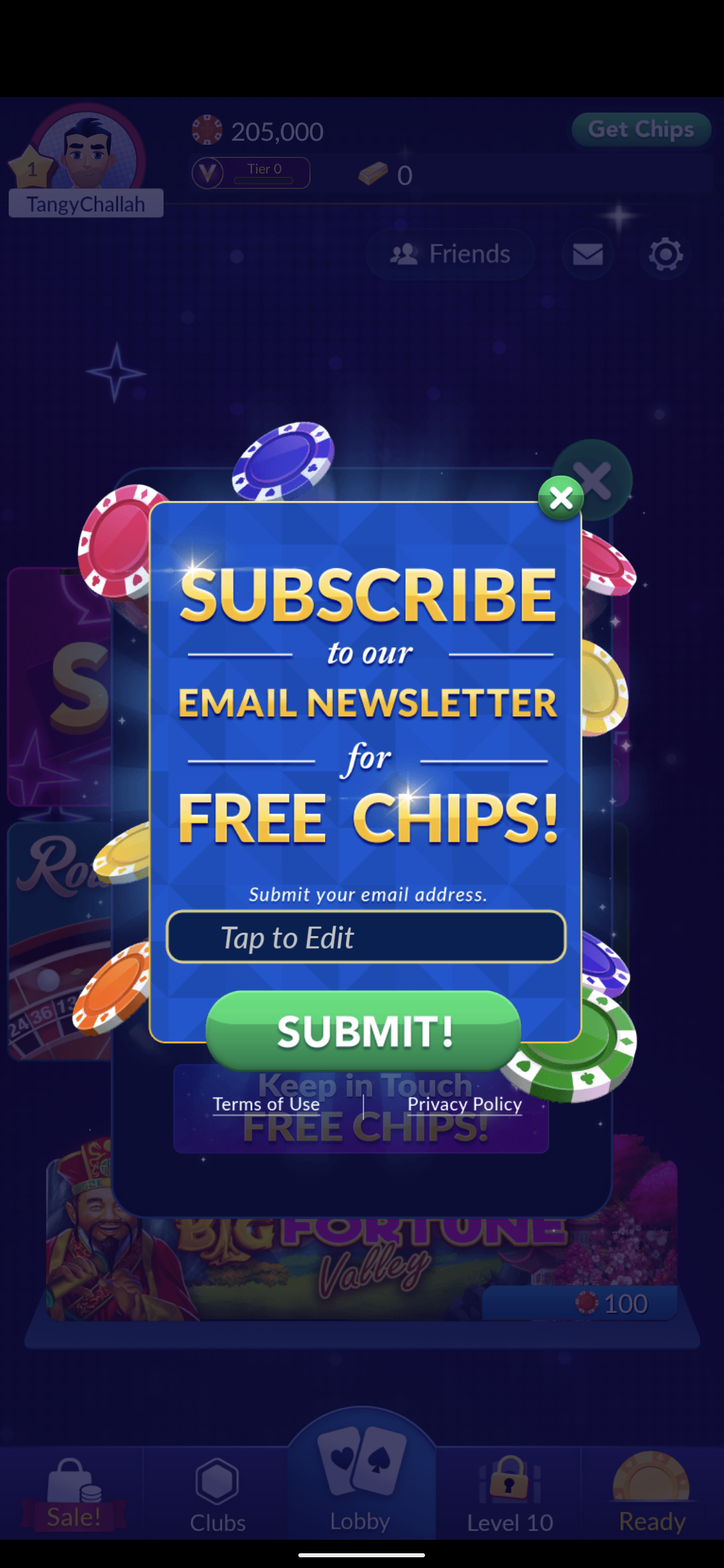 Redeeming in-game currency:
Tickets* - Redeem tickets for the chance to win virtual chips in the Reward Center.
Gold** - Exchange gold for virtual chips.*

*Tickets can be won in gameplay. They can also be received as part of an in-app purchase.
**Gold can be won in gameplay. It can also be purchased via an in-app purchase.